NDT Plug Diameters: 1.5″ | 2.5″ | 3.0″ | 5.0″ (38, 64, 76, 127 mm)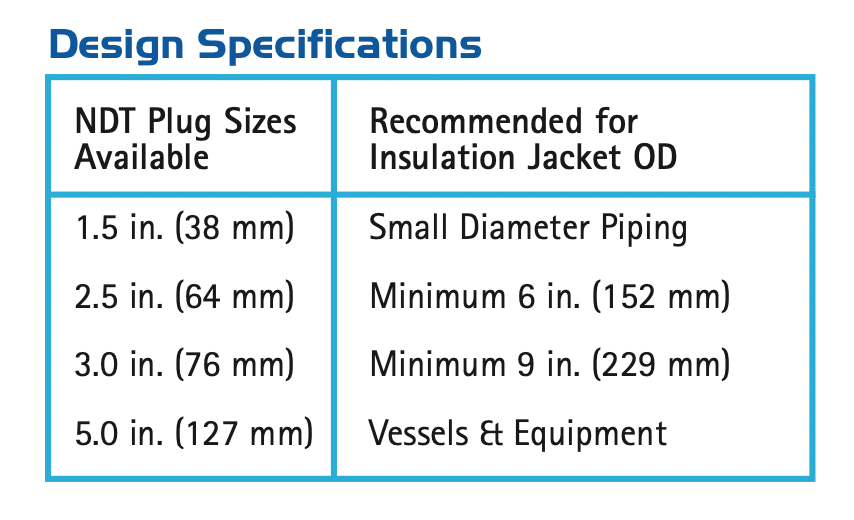 CUI inspection point access for Nondestructive testing EPA & OSHA inspection.
NDT Inspection Plugs can be installed on smooth and corrugated insulated jacketing.
We identify our plugs to seal that size of an opening in the insulation (a
2.5" plug seals a 2.5" diameter hole in the insulation).
The measure to determine plug diameter is the OD of the elastomer sleeve just below the lip.
Your customer photo with a plug cap that measures 1- 15/16" is the
approximate ID of the 2.5" sleeve.
Our TDS indicates the sleeve is the first component to seal the inspection opening.